Can a 45 minute appointment really eliminate your double chin?
A new, non-surgical treatment claims to eradicate droopy jowls in under an hour.  But is it too good to be true?  Esquire Magazine review Ultherapy Skin Tightening at Dr Haus' Clinic on Harley Street, London.
"I'm a northern, working class bloke who firmly believes that a little bit of emotional repression goes a long way. My vanity usually extends to little more than checking I don't have egg yolk on my shirt. Perhaps because of this, I'd missed the fact that, somewhere along the line, I'd acquired a double chin.  It didn't wobble like a fleshy jelly. And it wasn't hanging down my throat like some kind of skin bib. But boy, was it pronounced. And boy, did I suddenly feel every single hour, minute and day of my 40 years of age."

"Going under the knife may be an option for sheiks and oligarchs. But for mere mortals like myself, the expense, downtime and – frankly – self-loathing this would involve would be too much to bear."

"Then a lonely, rambling online search took me to something called 'Ultherapy'."

"The sensation is like having the strands of a comb pushed into your skin; in essence a little uncomfortable but hardly traumatic. If you've ever had a tattoo, then you'd find this experience painless in its entirety."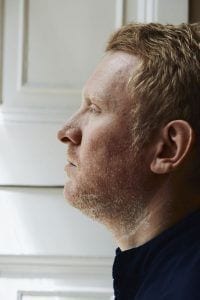 "My double chin has utterly and completely vanished. My jawline looks noticeably more symmetrical and chiselled. I don't look younger. But I do look better."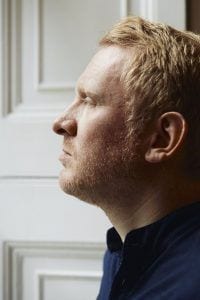 To find out more about treatments with Ultherapy at Dr Haus Dermatology or to book a complimentary assessment with an experienced Ultherapy Clinical Practitioner please telephone us on +44 20 7935 6358 send us an enquiry on the Contact Us Page or email appointments@drhausdermatology.com.
Responses to treatment will vary from person to person and may even vary in the same person over time.  It is for this reason that results are not guaranteed.