Celebrating 10 Years On Harley Street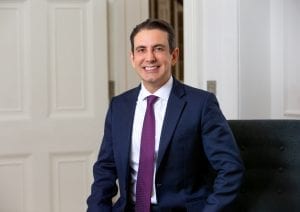 We are thrilled to be celebrating the 10th anniversary of the opening of our Dermatology Clinic on Harley Street. Since we started to see patients a decade ago, we have been lucky to treat some of the nicest people, many of who have returned over the years, and recommended us to their relatives, friends and colleagues.
Indeed the vast majority of our new patients still come to us after being referred by someone who has been a patient in the past, and this trust and loyalty has allowed us to regularly introduce the latest treatments into the clinic.
We are now supported by fantastic Doctors, Registered Nurses, Clinical Practitioners and a Reception Team who all share the same passion, which is to provide the very best in patient care and service.
So to all of our wonderful patients, suppliers and other friends of the clinic, we say a big thank you for your ongoing support.
With our kindest regards,
Dr Ariel Haus & Team
Harley Street, London