Dr Haus Attends Arab Health 2018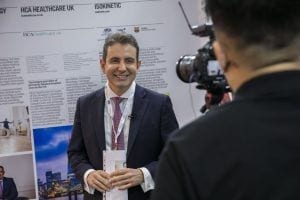 Dr Haus Dermatology has joined clinics from the Harley Street Medical Area at Arab Health 2018.
The four day annual event held in Dubai, is one of the largest healthcare conferences in the world, bringing together hospitals, clinicians and a wide range of suppliers to the healthcare industry.  The Harley Street Medical Area exhibition was located in the U.K. Pavilion and showcased just some of the medical excellence that can be found in and around this famous street in London.
Many of the doctors in attendance spoke about the innovative work that they are doing in their clinics, and Dr Haus himself gave a well received talk about the increasing prevalence of adult acne and the new approaches to treatment.