Emsculpt Arrives in London!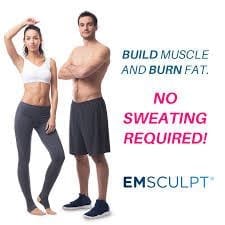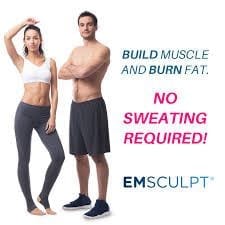 Emsculpt is a truly exciting new FDA Approved treatment that is indicated for improvement of abdominal tone and strengthening of the abdominal muscles and it is now available at Dr Haus Dermatology in London.
Emsculpt is also indicated for strengthening, toning and firming of the buttocks.
Emsculpt is the only procedure to help both women and men simultaneously build muscle and burn fat.  It is an ideal treatment when someone has only small amounts of pinchable fat, or wants to improve the tone and shape of the stomach.
Using non-invasive high-intensity focused electromagnetic (HIFEM) technology, results from 7 independent studies across the United States showed an average increase in muscle mass of 16% and in fat reduction of 19%.
Dr Haus noted that:  "The addition of Emsculpt to our existing wide range of non-surgical body treatments will offer our patients even more choice when seeking a treatment that is going to give then noticeable results".
Usually a course of 4-6 Emsculpt treatments will be recommended, with each one separated at least 2 days apart.
At Dr Haus Dermatology complimentary assessments with trained Clinical Practitioners are offered on all body treatments, including Emsculpt. Telephone the clinic on 0207 935 6358 or email appointments@drhausdermatology.com for more details.