Looking for a Private Dermatologist or Skin Specialist?
The reasons for choosing our Harley Street skin clinic go way further than skin deep
No matter what your skin concern, if you're looking for a private dermatologist in London, you'll want to choose a clinic you can rely on. Dermatology is like no other medical speciality in needing to win patients' trust – the fact that skin conditions appear 'on the outside' lends a special kind of emotional pressure not found in other therapeutic areas.
Trust, in the medical context, is always based on the ability of a healthcare provider to deliver consistently excellent clinical results over a period of time. Kind, attentive, customer service, and an environment that is calming, private and pleasing to the senses, are other important contributing factors.
On all of these fronts, Dr Haus Dermatology is a Harley Street dermatology clinic that is second-to-none. We specialise in treating the full range of medical skin conditions and also offer advanced skin rejuvenation procedures. Our beautiful, historic premises, personalised approach to care and diverse and experienced team of dermatologists are just a few of the reasons patients come to us, and rely on us, for all their skin needs.
It all starts with a passion for skin
Practice founder, Ariel Haus, and his team of hand-picked health professionals have the right credentials and experience to treat all skin-based medical issues, and help you achieve your personal objectives for your skin and body.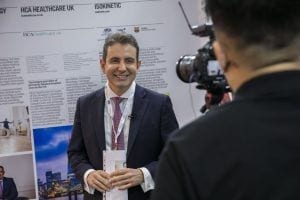 Originally from Brazil, Dr Haus set up his clinic in 2009, with a passion for skin and a desire to surround himself with a group of equally passionate dermatology clinicians. While his name hangs above the door and he is well known for his multiple awards (Tatler Guide 'Top Doctor' for the last three consecutive years) and regular appearances in the UK media, he is just one of many dedicated and talented professionals who make the practice what it is today.
Our dermatologists are highly qualified, broadly experienced and hold all the appropriate registrations and professional memberships. Each has their own set of special interests, which you can learn more about from their biographies. Some retain senior roles within the NHS, both teaching and consulting, and are sought-after speakers on the international medical stage.
Between them, they can boast significant written and academic output, and fluency in a remarkable number of languages – English, Spanish, French, German, Portuguese and Luxembourgish, at last count.
How we meet your treatment needs
We treat problem skin across the board, from medical conditions to the full range of aesthetic enhancements.
From the perspective of medical dermatology, our skin specialists are experts in the treatment of acne, the diagnosis and treatment of pre-cancerous and cancerous skin lesions, chronic inflammatory conditions like psoriasis and eczema, acute dermatoses, severe skin rashes, fungal infections, pigmentary conditions, hair and nail diseases, and the list goes on. For more information on these and other conditions we routinely treat, please visit the relevant pages of our website.
The results of our cosmetic skin rejuvenation procedures are widely acclaimed. For the face and neck, we address: loss of skin volume, double chins, thread veins, eye-bags, lines and wrinkles, ageing skin, sun damage, acne scars, and much, much more. Our body treatments address conditions such as loose body skin, body hair removal, cellulite, non-surgical fat removal, body sculpting and décolletage rejuvenation. You can read more about these and other treatments here.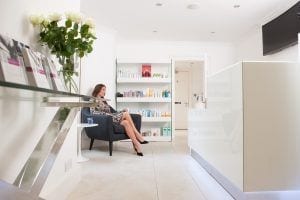 Teenage skin conditions and women's wellness
We also recognise that specific patient groups sometimes require a special kind of approach and expertise.
Skin conditions affecting young people, especially those going through puberty, can also cause significant emotional distress. The conditions we see regularly at the clinic are teenage acne, acne scarring, eczema, warts and verrucas.
All of our dermatologists see children aged 13 years and over, and diagnose and treat teenage skin issues, with the right level of understanding and sensitivity.
Our Women's Wellness offering caters to gynaecology concerns and skin conditions patients might find embarrassing to talk about. We have a range of female healthcare professionals available to diagnose and treat the many concerns that are specific to female patients.
The patient experience – their words, not ours
Once you decide to give us a try, you will usually be offered an appointment within the next 48 hours, or sooner if possible. At the initial consultation, the treating doctor will take time to fully understand your specific health concerns. They will then discuss possible treatment options, before agreeing a bespoke treatment plan with you.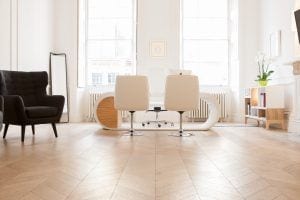 We believe that the best results often come from taking a long-term approach to our patients' care. Depending on the condition being treated, or procedure being undertaken, this is normally what we advise. But patients often confirm this for themselves, based on the excellent results they experience over time. Here are just some examples of what our patients have to say:
"What a great clinic; the service was amazing and I was made to feel at ease the entire time. My skin has never been so clear and I will be returning for follow ups when necessary. No hard sells, just facts and professionalism."  Google Review – March 2020
"I've visited Dr Haus Dermatology many times over the years, and I've never been disappointed. Looking after your skin becomes increasingly important. The incremental gains I've experienced from the various treatments I've had (over a very long period of time) mean I look naturally fresh and confident all of the time. The hospitality of the clinic staff is second to none, from the facilities to the little extras like the gorgeous tea pots." Google Review – December 2019
"I've been coming to Dr Haus for approx 4 yrs now and honestly wouldn't trust my skin care with anyone else. Excellent service, great products and good pricing (for Harley Street)." Google Review – November 2018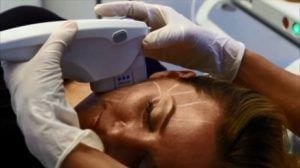 You can read more testimonials like this at Realself.com and we also recommend that you check out our Facebook and Instagram accounts to get a feel for the clinic ambience, treatments, activities, results, comments, and our warm, wonderful team.
When you become a patient of our clinic, you become part of a family whose aim is to see you flourish, comfortable in your skin, now and into the future. From the moment you cross our threshold and step into our sanctuary, you will be pampered, and your individual dermatological needs will be expertly catered for.
Dr Haus in Harley Street or a dermatologist near me?
Dr Haus Dermatology is conveniently located in Central London, close to the great city's luxury shopping precincts, but far enough away from the hustle-bustle to invoke an atmosphere of peace and quiet. Stroll over to beautiful Regent's Park before or after your consultation and enjoy what might even be considered an urban mini-break!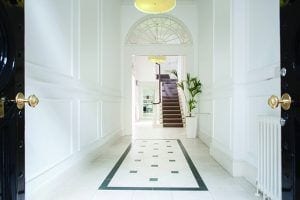 If we haven't presented enough reasons for you to visit us so far, perhaps the recent findings of the Care Quality Commission (independent UK healthcare regulator) following a routine inspection, will tip the balance in our favour.
The CQC's key findings were:
The practice provided care in a way that kept patients safe and protected them from avoidable harm
Patients received effective care and treatment that met their needs
Staff dealt with patients with kindness and respect and involved them in decisions about their care
The practice organised and delivered services to meet patients' needs
Patients could access care and treatment in a timely way
The way the practice was led and managed promoted the delivery of high-quality, person-centred care.
While these features are couched in the language of an official audit, they speak to the quality of the practice and the services we provide.
Our goal at Dr Haus skin clinic London is to provide the highest possible calibre of service, alongside the best possible medical care, with the most advanced possible technical innovation. We're proud that our achievements have been recognised by the Care Quality Commission, along with the many other awards and public votes of confidence our practice has inspired. But most importantly, we're proud to have created a dermatology clinic in which you can have absolute confidence, and feel comfortable and nurtured every step of the way.
Want to know more?
To learn more, or to book an appointment with one of our experienced dermatologists,  please telephone us on +44 20 7935 6358, send an enquiry via our Contact Page or email [email protected].