Non Surgical Brow Lift London
The non surgical brow lift in London is fast becoming a popular procedure for anyone concerned by the appearance of a heavy brow.
This minimally invasive cosmetic procedure is used to correct sagging skin and give a more youthful appearance.
The eyebrows have a greater impact on the face than most people might realise.
The brow area can often display the telltale signs of ageing, as skin tissue begins to sag and forehead muscles weaken over time.
A non-surgical brow lift raises the brow arch while targeting excess skin around the forehead and upper third of the face.
Using skin tightening methods and anti-wrinkle injections such as botulinum toxin, the brow area can be lifted without the need for brow lift surgery.
This procedure can also be used to correct brow asymmetry, crow's feet and improve hooded eyes.
To find out more about a non surgical brow lift London procedure at Dr Haus Dermatology, send an enquiry using our contact form and one of our team will quickly get back to you.
Dr Haus Dermatology is based in London's prestigious Harley Street.
We are a team of highly experienced and qualified dermatologists, nurses and other support staff, who are all committed to finding the best and most suitable solution for our patients.
How long does a non-surgical brow lift last?
A non surgical brow lift will have temporary effects, with results beginning to fade as the natural ageing process continues.
While brow lift surgery could last for many years, you can expect the results from a non surgical brow lift to last up to two years depending on the treatment and each individual's response to treatment.
Over time the skin loses elasticity and patients may start to notice drooping eyebrows or a sagging brow once again.
However it's possible to maintain the effect of non surgical brow lifts with a continuing treatment plan or regular botulinum toxin injections and other related treatments.
How does a non-surgical brow lift work?
There are several methods that can be applied to achieve a brow lift without surgery.
At Dr Haus Dermatology, we use only approved and proven methods in all of our treatments. Our preferred treatments include:
Brow Lift Using Anti-wrinkle injections
Botulinum toxin is an FDA-approved anti wrinkle treatment that helps to relax the muscles in the face, brow and eye area.  In the UK Botulinum toxin is a prescription only medicine and a full consultation will be required before any treatment can take place.
It is considered perfectly safe to use botulinum toxin on soft tissue.
Botox in our London clinic is administered by tiny injections into the treatment area, to smooth out fine lines and wrinkles.  
Dermal fillers and Brows
Dermal fillers are an effective way to add volume to the brow area, creating a lifted appearance around the brows.
Dermal fillers can be used on the upper eye area to lift the brow arch and enhance the natural beauty of the face.
Brow Lifts and Lasers
Controlled lasers can be used to trigger the skin's healing process.
Laser treatment can boost the growth of new collagen in the skin.
It is an effective treatment with almost-immediate results and minimal risk of damage to surrounding tissue. 
Ultherapy and Brow Lifting
Ultherapy is a skin tightening procedure that can help to improve the overall appearance of the face and provide natural looking results.
This procedure uses micro-focussed ultrasound energy to stimulate the production of new collagen and elastin.
This treatment is known for its lifting effect and is therefore one of the most recommended procedures for brow lift treatment.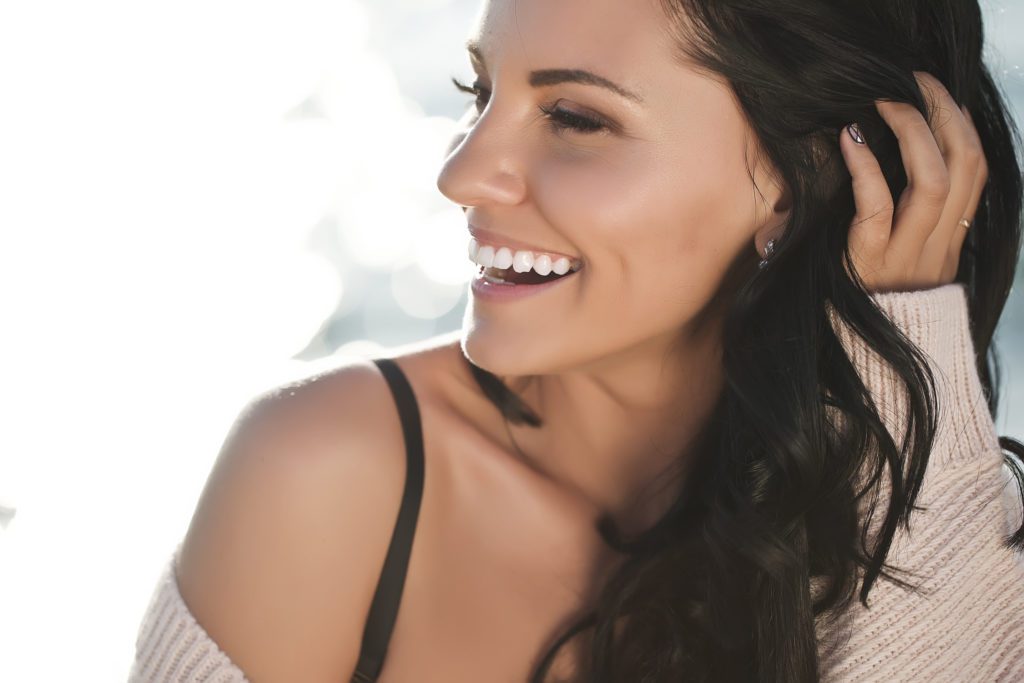 How much does a non-surgical brow lift cost?
While brow lift surgery can often be very expensive, the non surgical brow lift is a much more affordable option for many patients.
Costs for brow lift treatment can be discussed during an initial consultation, as each individual will be recommended a treatment plan based on their individual circumstances.
The non-surgical brow lift procedure may involve a number of separate aesthetic treatments and therefore prices will vary from patient to patient.
Next steps
To find out more about how the non surgical brow lift treatment works, contact us today to request a medical consultation.
Many patients enjoy long lasting and beautiful, natural looking results from the non surgical brow lift procedure. Before any treatment plan is put in place, we would start by discussing any medical conditions and your medical history, along with your desired results and expectations. Only then can we offer the best and safest treatment options for you.
The team at Dr Haus Dermatology has decades of experience treating many different patients with many different skin types. Our team of friendly professionals based in our London Harley Street Dermatology Clinic are on hand to answer any questions you may have.
Contact us by telephone on +44 20 7935 6358 or email [email protected] for more information.