Sagging Jowls Treatment London
Discover fast and effective sagging jowls treatment in London with Dr Haus Dermatology. If you are eager to minimise the appearance of jowls, consider a leading Harley Street dermatology clinic for the best-in-class skin care treatment.
Sagging skin is a part of the ageing process and occurs as a result of skin laxity. Saggy skin that accumulates around the jawline area is a condition more commonly known as sagging jowls. Thankfully, non surgical treatments are available to effectively treat sagging jowls and reduce their appearance.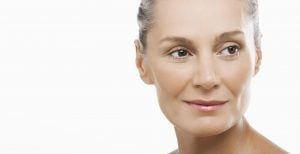 Unlike a surgical face lift, non surgical treatments are aimed at targeting sagging skin tissue without the cost and downtime usually associated with surgery. Non surgical treatment can also produce just as effective results as a surgical procedure.
Our team of professional dermatologists are passionate about skin care and are excellently equipped to help you achieve your skin goals.
For more information about Dr Haus Dermatology sagging jowls treatment London, please contact us via the booking link above, call +44 20 7935 6358 or email [email protected]. 
What causes sagging jowls?
Over time, the skin loses many of its youthful properties. Lots of women and some men will experience sagging jowls as they age. This is a condition that is caused by loose skin in the lower part of the face. Jowls are a common aesthetic concern that can appear as a result of lost collagen and elastin that causes the skin to sag.
Other factors including weakening of the muscles that support the skin, along with a loss of fat and skin elasticity, combined with gravity can all cause sagging jowls to appear.
What is the best treatment for sagging jowls?
Before recently, a surgical jowl lift was one of the only effective treatments to eradicate the appearance of jowls. But excellent advances in non surgical cosmetic medicine has provided a vast range of treatment options for patients who would rather avoid surgery.
At Dr Haus Dermatology, we specialise in non surgical procedures for skin tightening and skin rejuvenation. The main non surgical methods we recommend include:
Many of these treatments are proven in encouraging the natural production of collagen and elastin, as well as being highly effective at tightening skin. New collagen can work to restore volume in the skin and minimise the visible signs of jowls.
Not all treatments will be suitable for every patient and that's why we conduct a thorough no obligation consultation prior to any treatment. This will help us to assess and recommend the most suitable treatment options for you.
How effective is treatment for sagging jowls?
Non surgical treatment at Dr Haus Dermatology is extremely effective in tightening skin around the lower jawline and improving the signs of jowls. Some treatments such as ultherapy are so effective, they can produce visible results only previously seen with a surgical face lift.
Ultherapy is also known for its ability to stimulate elastin and collagen production, both of which are essential for improving volume loss in the skin. Skin that is prone to sagging and wrinkles can also be treated effectively with dermal fillers and profhilo, both of which work to improve the texture of the skin.
Next steps
To find out more about our treatment for jowls and skin tightening, please contact the clinic to speak to one of our friendly team.
Please contact us via the booking link above, call +44 20 7935 6358 or email [email protected]. 
About Dr Haus Dermatology
At Dr Haus Dermatology, we have a wide range of FDA approved treatment options to combat the signs of ageing. Whether you're concerned about wrinkles, sagging cheeks or jowls, excess fat, double chin, or any other skin-related concern, we're certain we will have a non-invasive solution for you.
We offer outstanding private dermatology services in London's prestigious Harley Street. Our spacious and modern London clinic is equipped to provide the latest in advanced medical and cosmetic skin solutions.  
Regulated by the Care Quality Commission

Qualified and NHS-experienced dermatologists committed to finding the best and most suitable solution for patients

Latest in advanced cosmetic skin care treatments 

Relief for medical skin conditions underpinned by a wealth of knowledge and experience in the skin care field

Consistently highly rated across a number of independent review sites
Dr Haus Dermatology
75 Harley Street
London
W1G 8QL