Dr Haus Named Tatler Top Dermatologist
We are honoured that the founder of our Dermatology Clinic has again been named as Top Dermatologist by the Tatler Beauty & Cosmetic Surgery Guide.  The 2023 edition of the Guide was recently unveiled at an event held at the newly refurbished Dorchester Hotel on Park Lane in London.  The Tatler Guide is known as being expertly researched and is a must have source for anyone who is interested in an aesthetic skin treatment.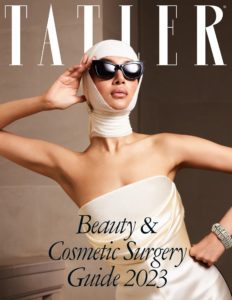 When opening his Dermatology Clinic on Harley Street over a decade ago, Dr Haus had the ambition to develop a centre of excellence to help people with all their skin concerns.
Dr Haus Dermatology is one of the few clinics on Harley Street with the expertise to diagnose and treat, both aesthetic as well as medical skin issues.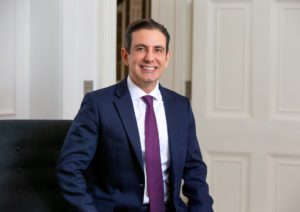 Dermatologist Aesthetic Skin Treatments
Our London Dermatology clinic boasts dozens of treatments for non-surgical aesthetic and cosmetic skin issues.  Some of the reasons new patients come to see us for the first time are to lift and tighten face skin, soften fine lines and wrinkles or to improve uneven pigmentation.  We also have a whole area of the clinic for non-surgical fat removal and body sculpting.  In addition to Dr Haus being named as Top Dermatologist for 3 years now, Tatler have also awarded us Top Clinic for Body Treatments in the past!
Laser Dermatology Clinic
Dr Haus is a confessed Star Wars fan and the clinic is home to lasers for every skin condition.  The 'laser guru' first became interested in the benefits of using laser therapy to improve the skin's quality while he was still a medical student in his home city of Rio de Janeiro in Brazil over 25 years ago. Since then Dr Haus has gone on to work with manufacturers of laser devices to conduct studies and assist in developing their treatment protocols. Whether you are coming to see us for a medical or aesthetic reason, laser therapy is included as an option in many treatment plans.
Medical Dermatologist
In addition to Dr Haus, other Dermatologists are on hand to help with medical concerns ranging from acne and acne scars to eczema, hair loss, nail infections, skin rashes, suspicious moles and psoriasis.  Dermatologists Dr Wanda Robles, Dr Tatiana Welsch and Dr Atessa Assim, are all available to see new patients and like Dr Haus, his colleagues each have their own special areas of expertise.
Luxury Skin Clinic
Occupying the entire first floor of an impressive Grade 2 listed building near the junction of Harley Street and New Cavendish Street, our clinic offers patients and their families a first class experience from the moment they arrive. Our treatment rooms are spacious, ensuring absolute privacy, and every member of our team has been hand picked by Dr Haus for their warm personality as well as their experience.
Our patients may live around the corner, or come from the other side of the world.  New patients can usually be seen within a couple of days at the most and sometimes we may be able to offer a same day appointment if you need help urgently.  We can see patients aged from 13 years and up.
Please telephone us on 0207 935 6358 or email [email protected] if you would like to make an appointment to see a Dermatologist.